Healthy Meal Delivery London Gym, Home or Office
Healthy Meal Delivery London Gym, Home or Office
If you are looking for a Healthy Meal Delivery service to you London Gym, Home or Office contact the Fitness Chef in Moorgate, London. We have teamed up with an expert London based personal trainer and nutritionist to help create your personal fitness plan along with customised dietary advice and healthy meal delivery service tailored to your specific health needs and goals. Whether you are new to exercise, bored with your current fitness plan, or are training competitively we can supply healthy meals tailored to your needs.
Our London based healthy meal delivery service ensures you get all the macronutrients vitamins and minerals you need to accommodate your lifestyle and fitness plan. Whether you want to lose fat, build muscle, boost strength, or completely reshape your body, we can provide the perfect healthy meal options for you. Our basic meal delivery options can be ordered from our website and delivered to your London home, office or gym to support your goals.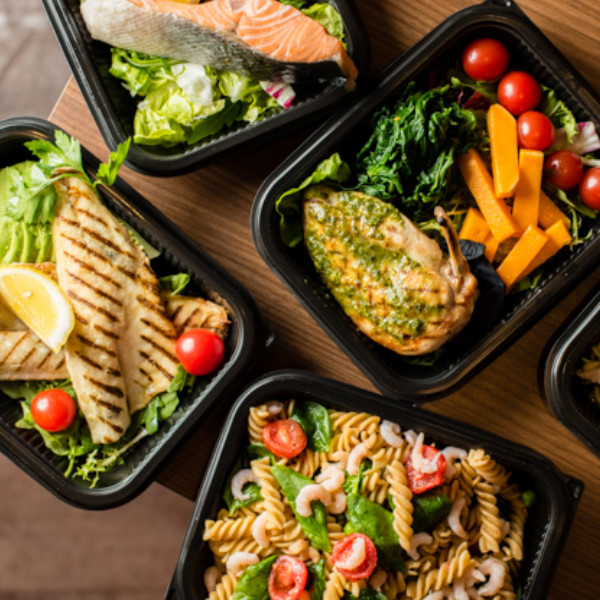 The Fitness Chef Healthy Meal Delivery Service
We deliver healthy meals which can be ordered online and can be delivered to your London home, gym or office. If you live, work or exercise within London EC2, EC3 or EC4 postcodes you are within our healthy meal delivery service area.  It is important to have a healthy balance of protein, healthy fats and complex carbohydrates and to reduce the amount of salt and sugar in your diet. All our healthy meals which include breakfast, lunch and dinner items come in 3 options: weight loss (300 calories) lean (500 calories) or muscle gain (750 calories) so you can make an informed healthy meal, snack and dessert choice. Our healthy snack and desserts options are all 200 calorie portions so are suitable for anyone.
Our healthy meal delivery service can provide you with the energy you need to excel at work, in the gym, and improve your personal well-being by using nutrition to improve your focus, productivity and stamina. If you live, work or exercise near the Barbican Centre, Museum of London, and Shoreditch, Guildhall, Leadenhall Market or the Bank of England drop us a line.
It has never been easier to access a healthy meal delivery service and order a healthy food which can be delivered to your London gym, home or office. For healthy meal delivery service to London EC2, EC3 and EC4 addresses checkout our healthy food menus and place your order online or Email.